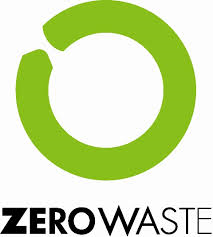 Experts may differ on the definition of 'Zero Waste' but one thing they all agree upon is that it means different things to different industries.
When we were children growing up, elders used to say, "Waste not, want not." Meaning the wise use of one's resources will keep one from poverty.
In recent years however in the light of global warming, climate change and sustainability this philosophy has expanded into the concept of 'Zero Waste', which has emerged as a key solution for a low-carbon economy. It represents a shared vision for the future that's good for people, the planet and profits.
The popular concept of Zero Waste refers to the elimination and management of wastes and calls for wastes to be treated as valuable resources. It is a philosophy that encourages the redesign of resource life cycles so that all products are reused and little or no trash is sent to landfills and incinerators. But as we explore further in this article, we shall see that this is a 'narrow' interpretation of this concept which leads to limitations.