Recycling of excessive amounts of biomass residue into boiler furnace is obscure and not well implied.
Palm oil mills are complete industrial installations within themselves, producing their own supply of steam and electricity by utilising waste materials generated during the oil extraction process. The steam is used for the sterilization of fresh fruit bunches (FFB) and oil clarification processes, whereas the electricity is used to power the mill.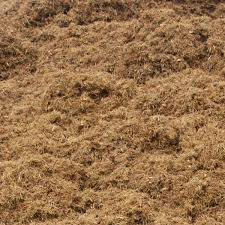 The residue at the end of the oil and kernel extraction processes is pressed oil palm mesocarp fibre (MF) and palm kernel shell (PKS) comprising about 14 % and 6 % respectively of the FFB. These biomass materials are then recycled as boiler fuel for high-pressure steam generation. Traditionally, owing to the ready supply of large amounts of waste oil palm mesocarp fibre and palm kernel shell, right at their doorstep, mills have enjoyed the luxury of generating copious amounts of steam while disregarding its inefficient use along with the current state of inefficient operation of the process steam system, power plant and boilers. This generous and abundant steam supply has afforded a highly wasteful management of process steam.