Inefficient air removal – the culprit.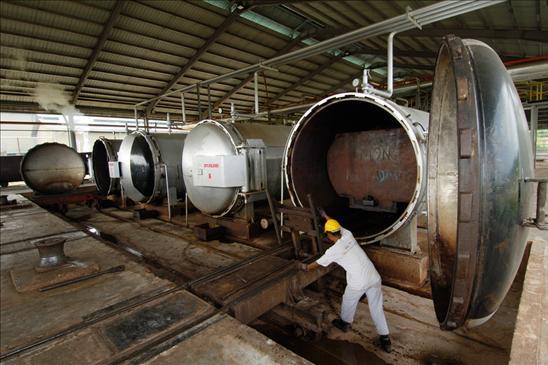 Steam management and boiler operational issues at palm oil mills continue to remain problematic and have yet to be satisfactorily resolved. The root cause can be traced to the inefficient method of air removal at the steriliser station.
Inefficient usage of process steam arising from using outdated and inefficient methods to evacuate residual air in the steriliser vessels is the main cause of unrelenting problems at palm oil mills, particularly those affecting boiler operation – currently widespread at palm oil mills.
The Air-Void® has been created specifically to solve the above-mentioned problem. Continue reading "The Air-Void, a 'drop-in-place' retrofit solution for air-free sterilisation"